We do Web projects for a living.
THINGS WE'VE DONE OUT THERE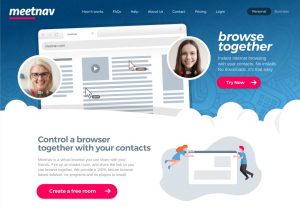 Brochure Site
Summary Meetnav developed a fascinating screenshare-on-browser technology that allows several people to control one browser instance, to the point they can see their mouse pointers at the same time. Meetnav approached Verdejo for a website design and UI/UX flow proposal,
View Project Details »
EXPERTS FOR HIRE TO PROVIDE AFFORDABLE SOLUTIONS
We've been doing online work for more than 15 years; From mobile apps to digital advertising, Single Page Applications, SEO campaigns, Online Creatives and Landings of all kinds.
Verdejo.com is a association of well experienced professional in several digital fields. Joining knowledge from all disciplines allows us to look at your needs and work out what would we do if we were in your shoes.
Digital solutions are not as expensive when you cut the middle man. Big corporations end up breaking departments into small groups anyway to provide solutions. Verdejo.com gathers the ideal team of players for your needs. Professionals with full jobs elsewhere that want to have a side gig and earn extra income.
We analyze your needs and make lots of questions. We choose your team and then we start building what you need with constant feedback on what's been done, why, and how long it took, so you get a better understanding at what we are spending out time at.
fullfill your expectations and go beyond them
We are motivated by the satisfaction of our clients. Put your trust in us and share in our growth Asset Management is made up of a team of expert, committed and experienced people with a passion for financial markets. Our goal is to achieve continuous and sustainable growth of our clients.
Let's make something awesome togheter. Contact me and explain what are you looking for.
Let's have a call or a facetime so I can understand what is it that I can do for you.